Battery storage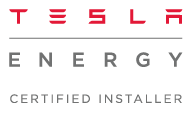 Tesla Energy – Approved Powerwall Home Battery Installer
Powerwall enables the storage of energy from solar panels during the day or from the grid when energy rates are low, allowing you to discharge this energy for backup or for use at night. Powerwall also automatically optimises home energy, ultimately maximising solar consumption and reducing energy spending. Beautifully designed for your home, indoor and outdoor rated, wall hung and powers your home safely and economically.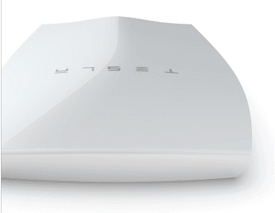 The Future Of Sustainable Energy
The Powerwall is a home battery system that turns your home's solar panels into an all day resource increasing self consumption of solar while also offering backup in the event of an outage. In this way, the Powerwall enables more of your home's electricity use to come from solar, which enhances solar functionality and reduces energy costs.
Consume More Of Your Solar
Usually when solar panels produce more power than a home needs, the excess solar is sent back to the grid. However, the Powerwall enables a homeowner to capture and store excess solar power produced during the day for use at night. The result is greater self-consumption of your solar generation and reduced energy costs.
Emergency Backup
In the event of a utility outage, Powerwall can power your entire home or select appliances with an uninterrupted supply of electricity.
When installed along with solar panels, Powerwall will allow your home to use solar generated electricity during a utility outage.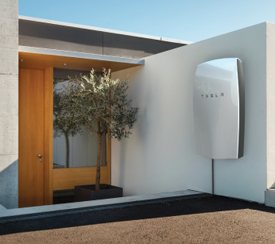 Call now on 01227 772 546 or contact us through the enquiry page